INDIVIDUAL DEVELOPMENT
What do our partners expect from a development?
In our experience, clients highly value active, practical, immediately usable knowledge. Thus, in the course of our developments, we strive to provide participants with tangible, immediately applicable knowledge. Many of our trainings include acting situations out with actors, where actual work situations of participants are processed in situational exercises, so they return to everyday life with real solutions, ideas, and tools.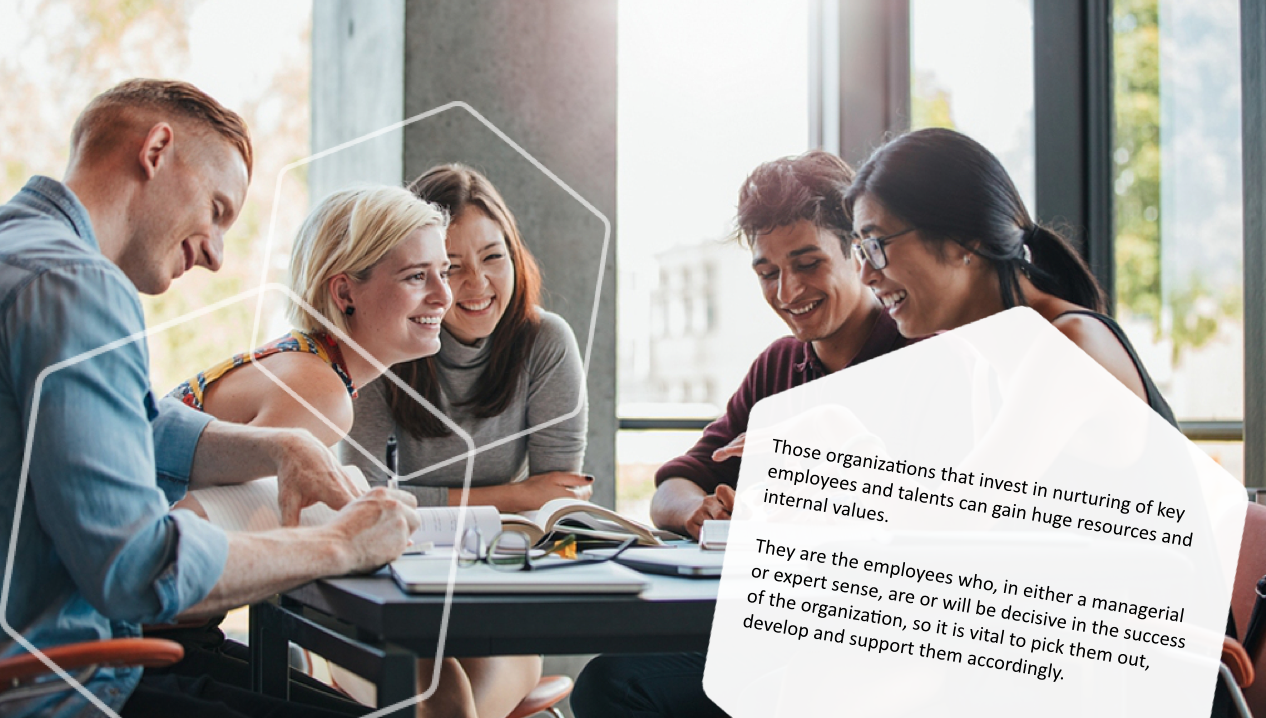 How is a talent development process structured?
We help identify key employees by using a network research tool, after assessing their competencies we prepare a development plan to improve necessary skills. Upon request, we also participate in the development of the organizational framework following the talent program.

1. Who are the key employees?
2. What skills do we develop?

3. Implement the development focus

4. What role do they bring into the organization with their new knowledge?
WHAT ARE THE RESULTS OF THE TALENT PROGRAM?

Committed and motivated employees:
Talent programs make colleagues committed, it motivates them to see what perspectives the company offers thus these programs contribute to employee retention.

Cost-effectiveness:
Colleagues who become experts and managers from talents within the company are more cost-effective than outsourced staff, furthermore lower dropouts reduce the costs associated with fluctuation.

Strong employer brand:
Talent programs convey the image of a modern organization to employees, customers and partners equally.