As organizational development experts, it is crucial for us to apply innovative professional solutions in the development of our partners. Moreover, we dare to question and renew our own processes from time to time. We are not afraid of changes; we shape it ourselves.
2020 was quite a good partner in this.
It opened many doors for us, giving much more room for our curiosity and innovative spirit. We have developed several effective development methodologies, involving a variety of digital solutions in the implementation of online trainings, workshops, and assessment centers.
Valoro Digital brand has emerged from 2020, bringing together the experience of working with our online methodologies, digital solutions and partners.
Scroll down and see what online improvements we can support your organization with.
Both online and offline Assessment Centers have their advantages, however, based on our experience of more than 80 online ACs last year, we can state that there is no difference in effectiveness. We can get to know the skills and competencies of the candidates similarly during the offline and online ACs. Online AC programs mean less organization and additional costs for organizations and also allows the participants to join from anywhere in the World!
How do we support our customers during the process?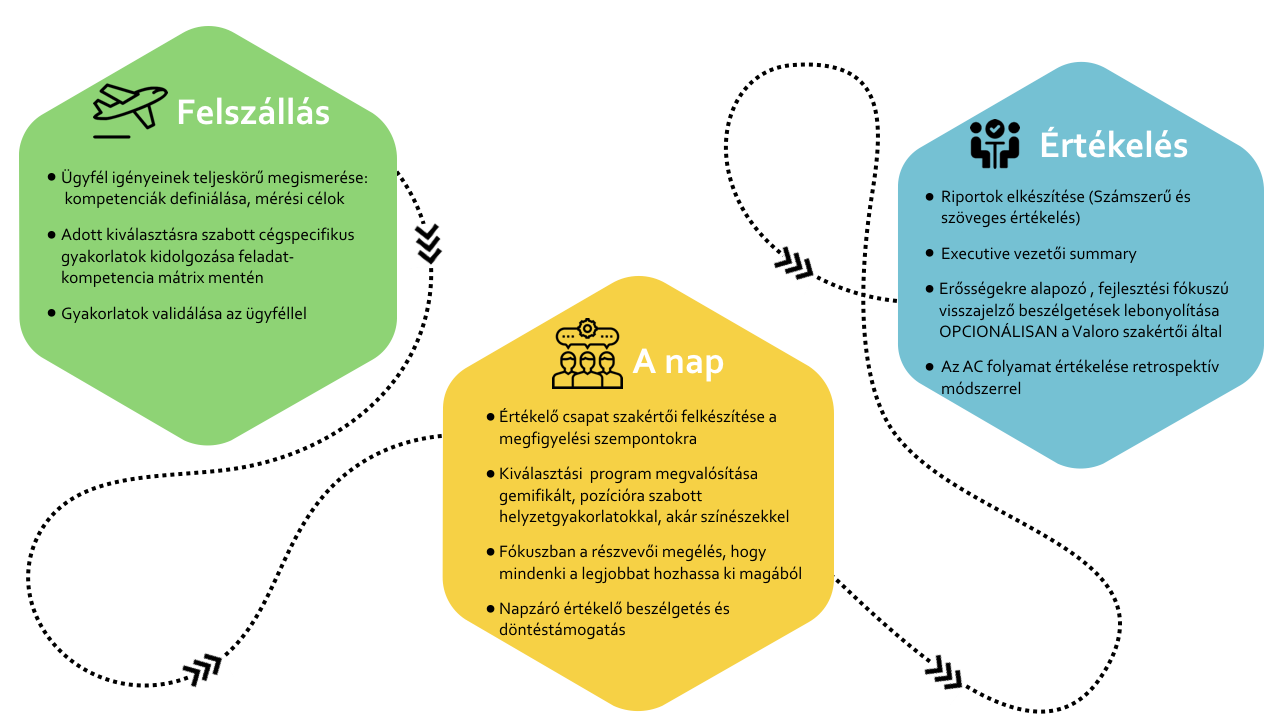 TAKE-OFF
ONLINE FOCUS
During the preparation, we customize the online classroom: we create the rooms and fill them with exercises and instructions. We also teach participants and the evaluators how to use the online environment.
AC DAY
ONLINE FOCUS
We pay great attention to the smoothness of the coordination, therefore the management of the rooms, the coordination of the participants and the distribution of the digital exercises are done by a Valoro colleague.
ASSESSMENT
ONLINE FOCUS
We use digital evaluation forms that allow us to share the quantified results with our clients even immediately after AC.
DIGITAL SOLUTIONS FOR SUCCESSFUL ONLINE SELECTION
We support the selection process with a variety of online solutions from preparation to closure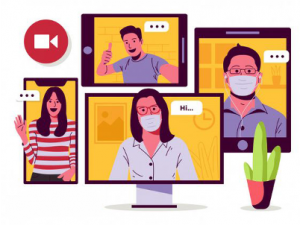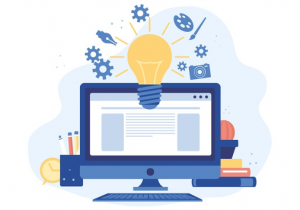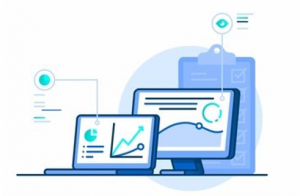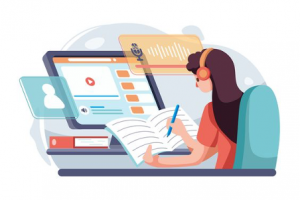 Select by
video interview
In order to find the candidate that best fits the position, it is also wort implementing the interview process online.
Virtual
Classroom
A digital space for the implementation of selection, where candidates participate in group exercises, situational exercises, and individual tasks.
The platform also provides an opportunity to conduct in-day evaluator discussions.
Digital assessment
platform
A digital assessment platform where participants' performance is assessed. The system aggregates the evaluations in an automated way.
Competence and
personality tests
Additional service in order to get to know the personalities of the participants in more depth.
REFERENCE VIDEO
See what our customers think about the online Assessment Centers and our collaboration!
Our experience in numbers
different competencies observed
Take a look at how we work with online assessment centers with gemified, position-specific exercises
DEMO – Experience our online AC methodology live!
Sign up for a free methodological demo to walk you through the virtual rooms of the digital platform! You will get to know the platform, see exercise examples and get answer for your questions.
Érdeklődés és jelentkezés: gabriella.fekete@valoro.hu
Involving, interactive, eye-opener trainings
Some people imagine online trainings as frontal presentations. However, in our online training programs we use the same methodologies as in offline trainings: they are involving and abounding in experience with exciting exercises and common thinking.
The easy-to-use online platform and the novel digital solutions make the training sessions more enjoyable.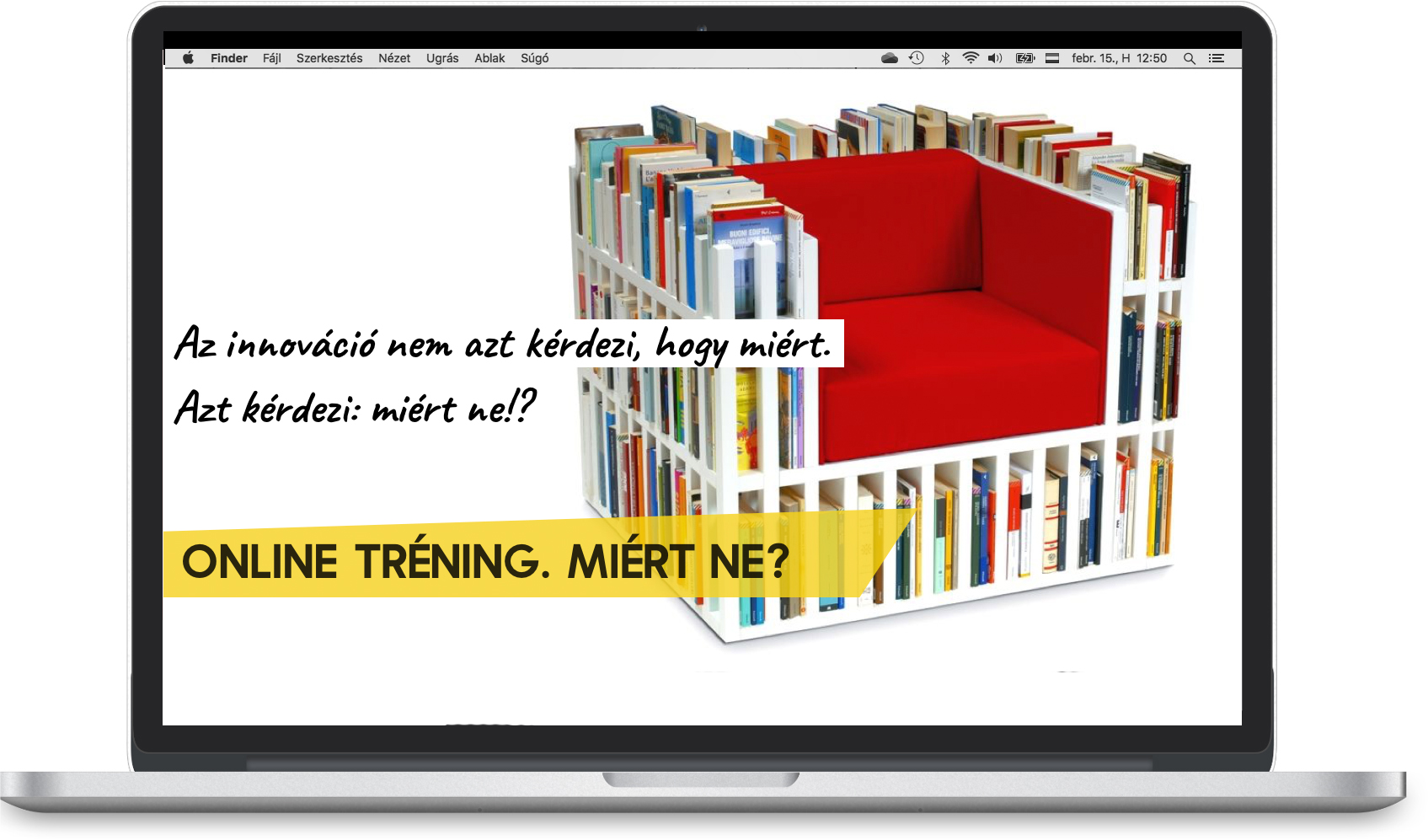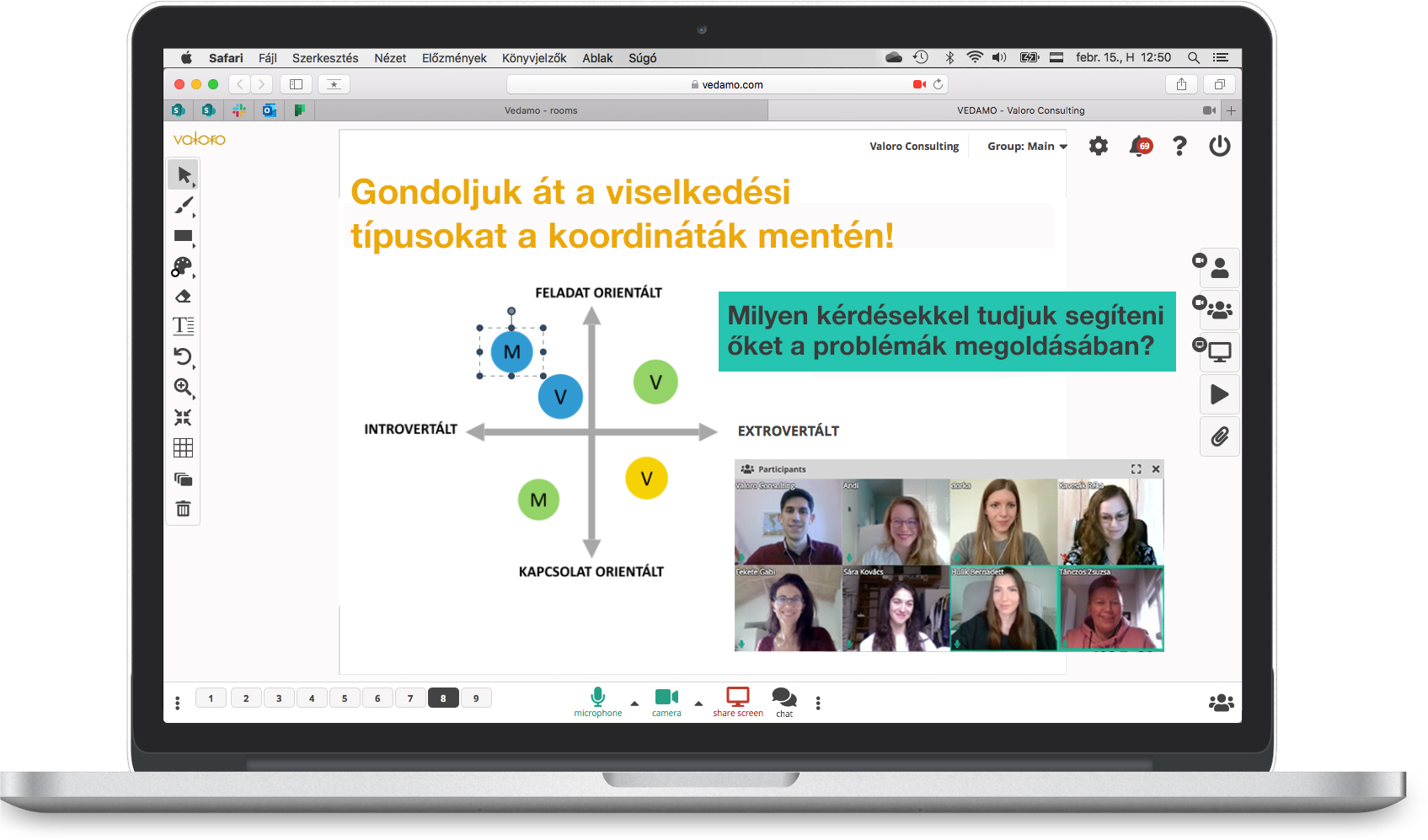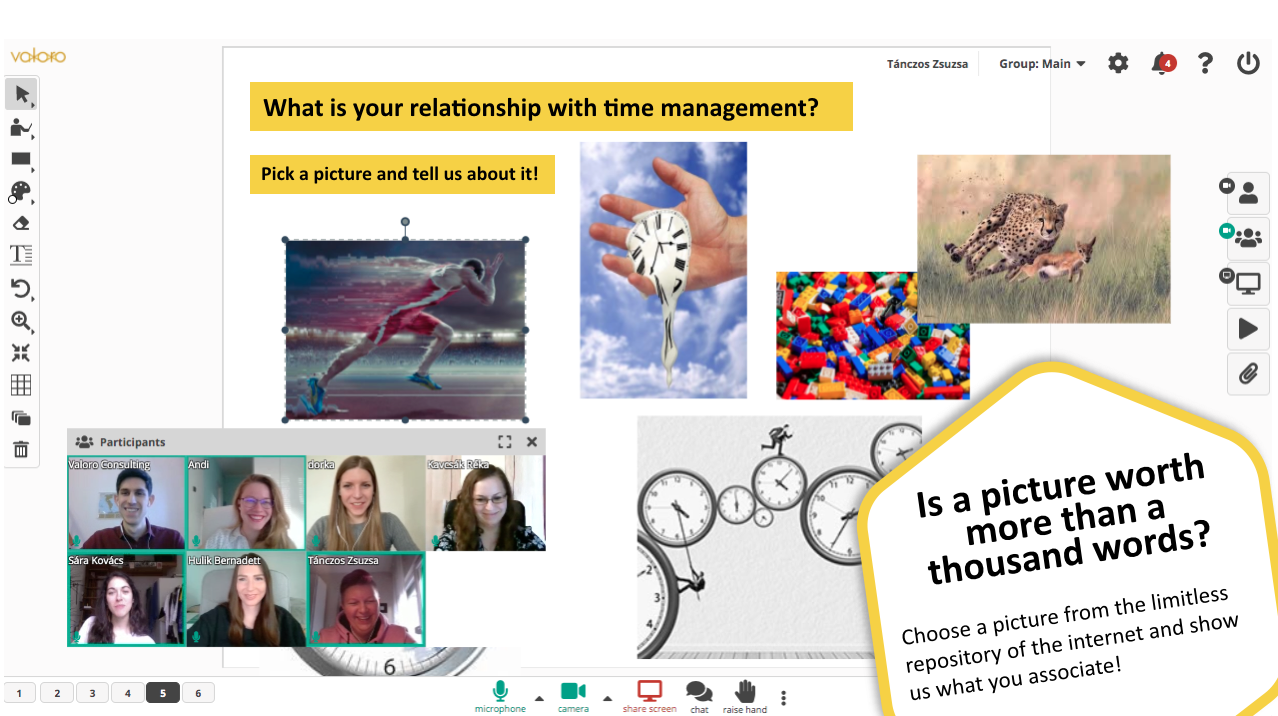 Wow! It is so professional!
The participants are often surprised by the interactive online trainings which provide a dynamic learning experience.
In our online classroom system both the trainer and the participants have a wide range of tools they can use:
they can write and draw on the digital whiteboards, they can work parallel in smaller groups and they can watch videos together on the platform.
Collaborative work is supported by screen-sharing, chat and raise hand functions.
Take a look at our online trainings!
Hundreds of hours of online experience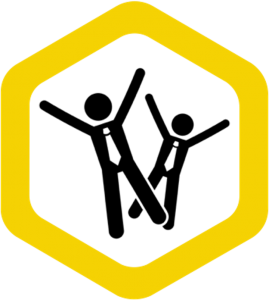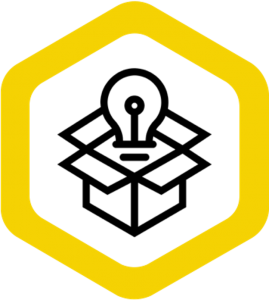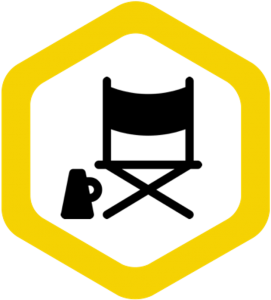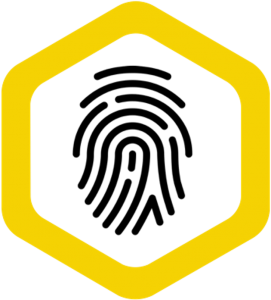 Thanks to our comprehensive online development experience, we have built a wide range of methodological and group dynamics tools for enjoyable and effective online trainings.
ACT online! – our actress team is able to create challenging situations – even when online – to practice and develop. Life-like situations are guaranteed, as now our challenging communicational situations are also in the virtual world.
Every online training is unique. The interactivity and involvement get more place than ever. Themes, excercises and platform are tailored to the training team.
TRAININGS BECOME PROCESSES
In the online platform 1-2 day trainings become processes, in which we enrich development with bite-sized-learning elements. We compound learning from experience with learning from each other, the simulation exercises with practicing with actors and we use bite-sized elements to provide various developing impulses.
XS knowledge elements with XL effect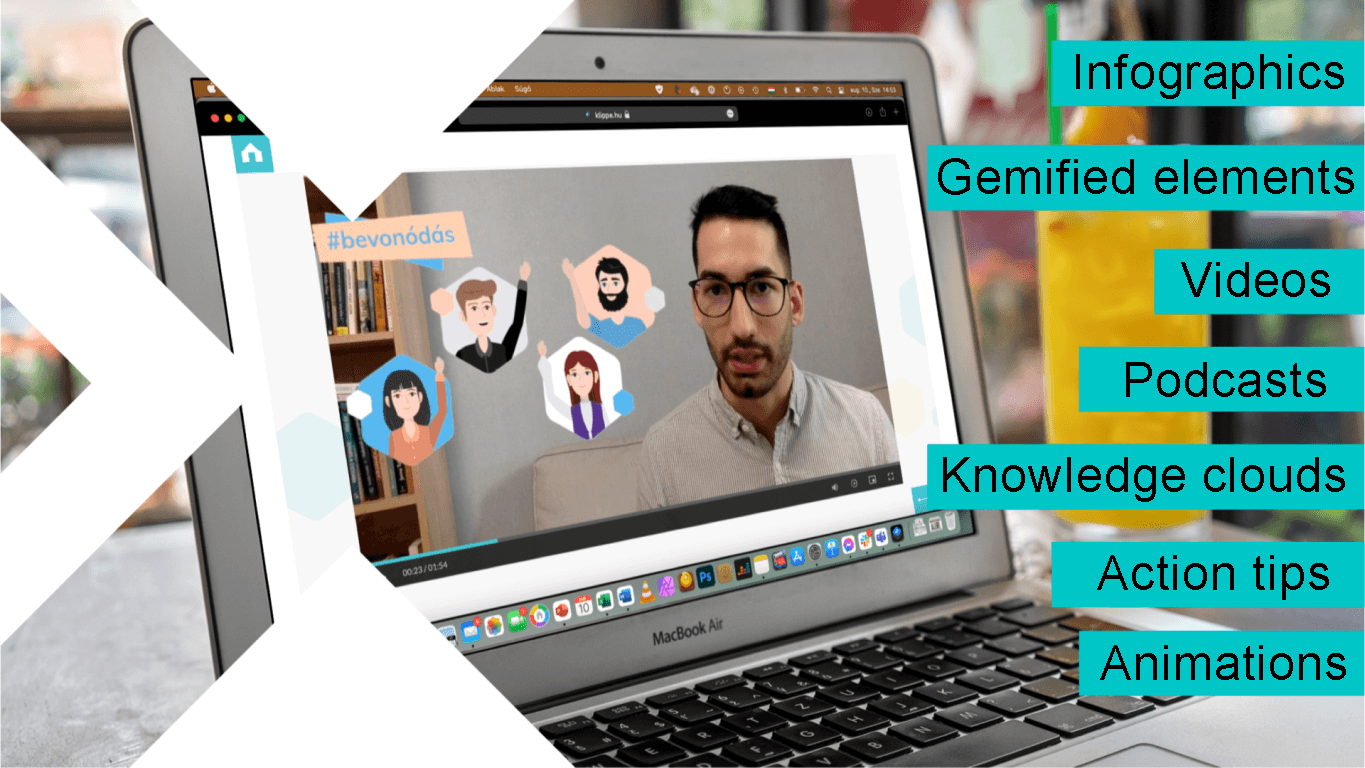 Get up to speed with the changes in the field of development over the past two years!
In recent years, our rhythm of life has become faster, so learning habits have also changed.
Nowadays, it is difficult to fit several hours of E-learning or training into the busy everyday life of employees.
So, we have developed that helps with the development of skills, the introduction of new organizational habits or the knowledge transfer of onboarding processes. segíti a készségfejlesztést, új szervezeti szokások bevezetését vagy és épp az onboarding folyamatok tudásátadását
Games, videos, infographics, podcasts, action tips, and knowledge clouds are all part of our digital learning product, through which the entire organization and all its employees can be reached at the same time, saving time and money, without introducing a new IT-system, and which is designed on your own environment.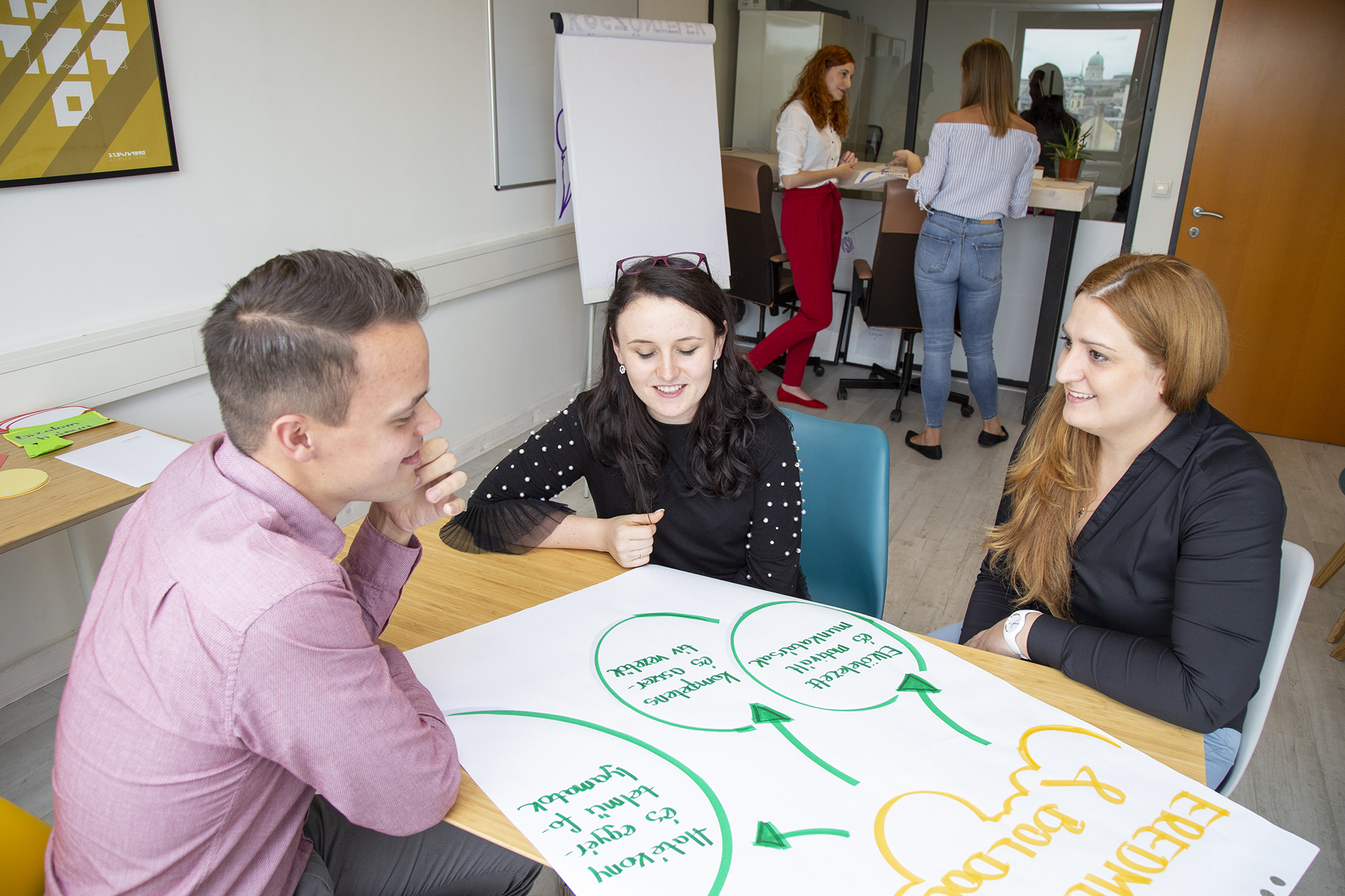 WHAT'S MISSING?
When we think of a workshop, we think about huge flipcharts, mindmaps and post-its. These support the creative process and help the team to visualize ideas and plans.
Many think that online space has taken away these tools from us, so we have to wait for the offline world to return with workshops.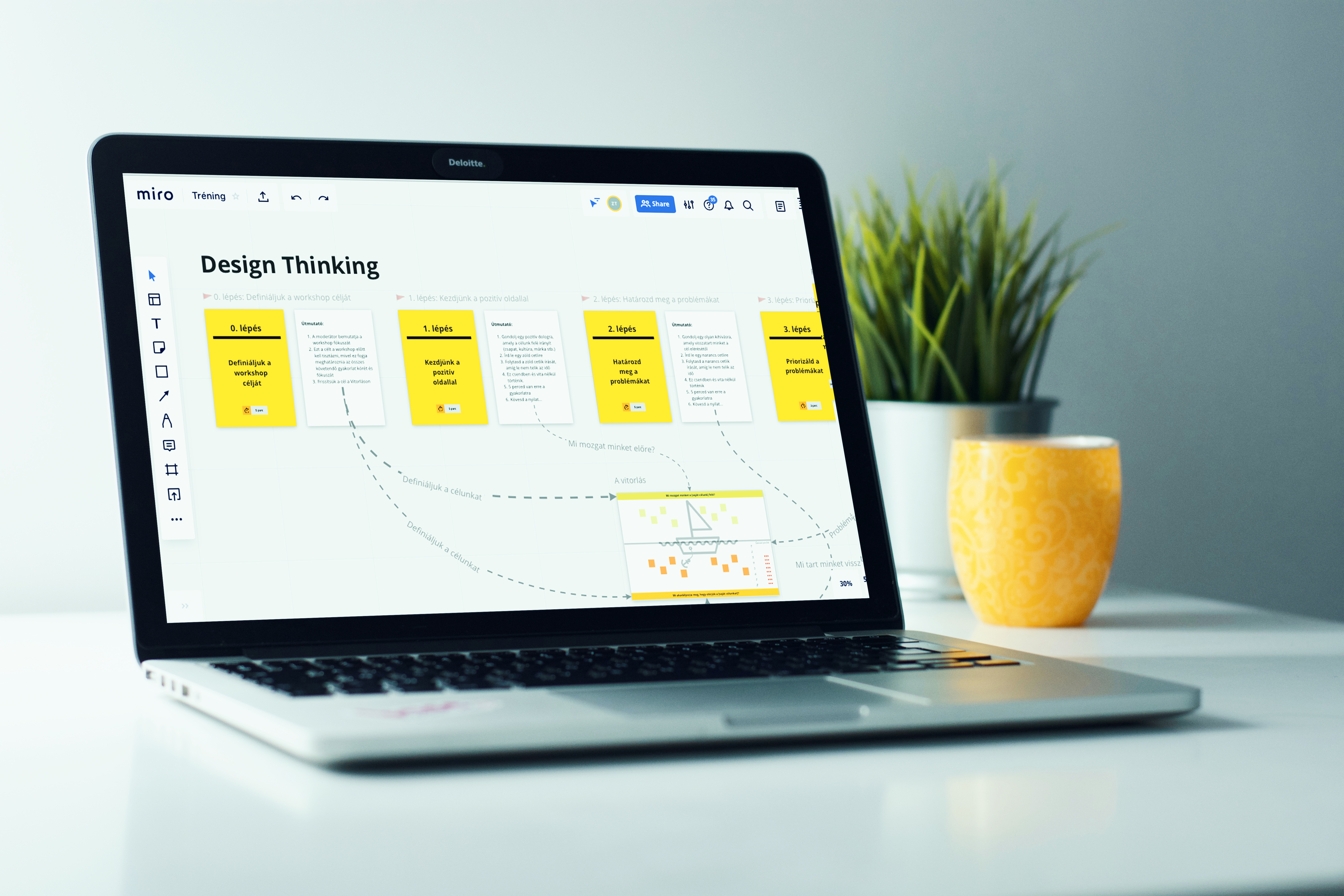 THE CURRENT CHALLENGES
However, we believe that we we need to find now the solutions to the challenges of today. Therefore, we looked for platforms that we can work with online, so by combining the online classroom system with professional digital whiteboard applications, we developed an innovative online workshop methodology.
LOVABLE WORKSHOP PLATFORM
Participants can think and work together at the same time in an easy-to-use, lovable and professional interface, just like in a live workshop.
OUR SPECIAL ONLINE WORKSHOP TOPICS:
Process optimalization workshop
Workshop for supporting agile tranformation
Processing organisational surveys (satisfaction survey, network research)
Evaluation of organizational development processes
Retrospective project evaluation
Design thinking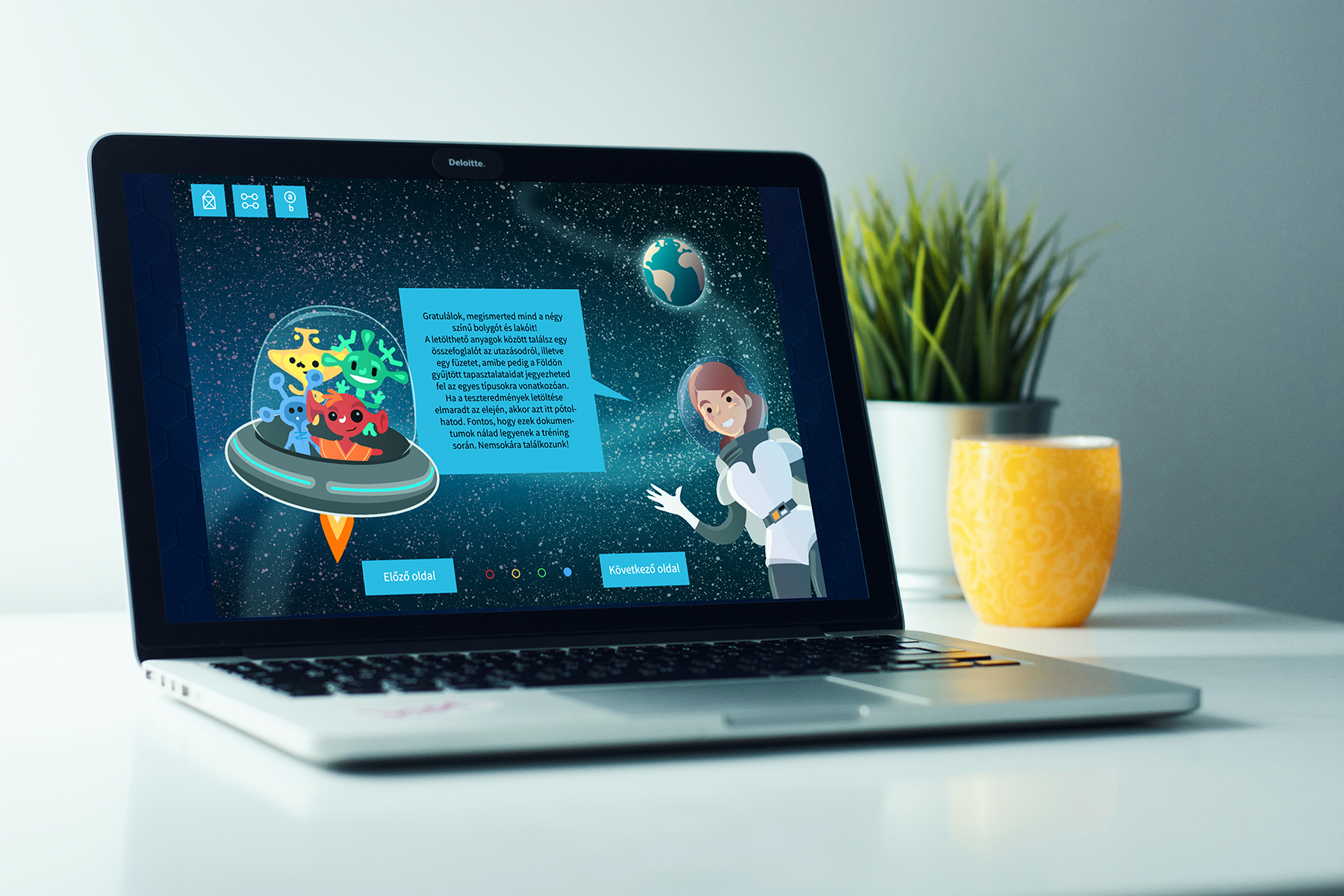 Make learning an experience!
E-learning is a digital skill-development metholdology, available on an online platform. The essence of this solution is that the users can easily and enjoyably learn various educational topics with the help of an interactive and gamificated learning-interface. It is a flexible way of learning and easily accessible to larger groups.
Serious professional content
We attach background materials, case-studies and tests to the gamificated methodology to ensure the professional depth of the curriculum.
Our available e-learnings
Time-management (for leader and employees separately)
Motivation
Performance-management (for leaders and employees separately)
DISC – basics of behaviour tipology
Leadership and management
Project management
Work and fire protection
IT security
If you have not found a topic that meets your expectations,
we elaborate and develop a curriculum especially for you!
METHODS, TOOLS, APPLICATIONS
There are many online trainings, workshops, brainstormings, retrospectives, project-meetings, standups and team-buildings behind us. We have searched and got to know the most appropriate programmes and platforms to these development processes. Including, but not limited to: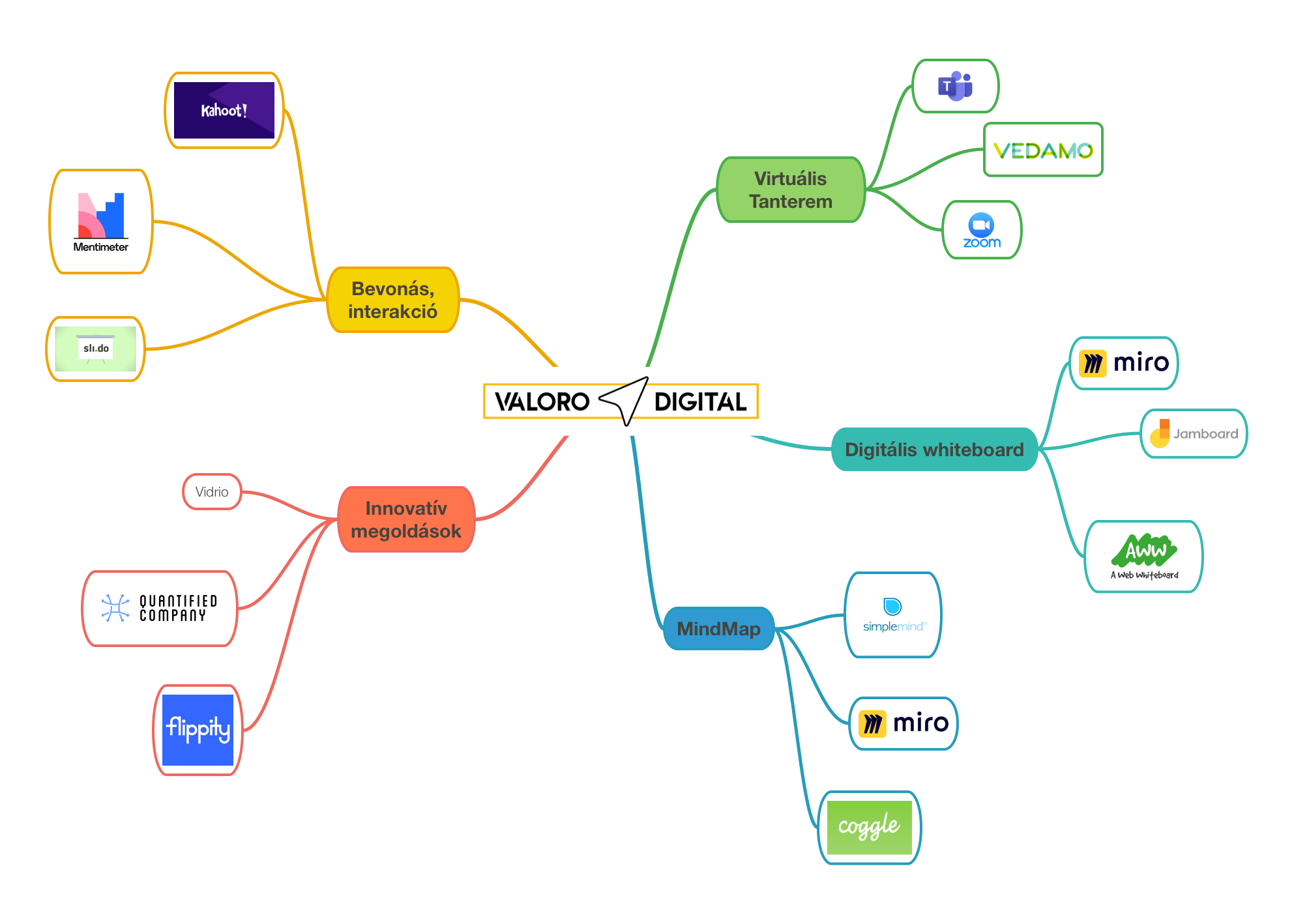 The AC absolutely supported the goal of the selection, it is a good alternative to face-to-face AC. (It can be great for selecting international roles).
I have really liked the online process, the several sessions and the tasks between sessions as well. In my opinion it was more effective, than a 2-day-long face-to-face training.
The best learning experience is the situation with the actor: I was able to try my ideas and find my solution.
I think it is fantastic, that the training was held at this level online as well. Thanks for that.
Situational exercises are good, because they make it easier to adapt the theoretical knowledge.
Thanks for besides support there is confrontation, I really think that it opens doors.
The participants of AC were also able to use the platform easily, it is good that they received a demo interface in advance where they could try out the platform.
The trainers were well-prepared and interesting, they were able to create a friendly and safe environment despite the online platform.